The Leader in Trenchless Sewer Line Replacement in Springfield, PA, and Nearby Areas
Sewer pipes provide critical infrastructure for removing wastewater from residential, commercial, and municipal properties. When a sewer line fails, prompt replacement protects the environment and nearby structures. At Advanced Drains and Underground Solutions, we offer trenchless sewer line replacement throughout Springfield and Lower Merion, PA, as well as other areas we serve.
What Exactly Is Trenchless Sewer Line Replacement?
You may already know that conventional sewer line replacement is a costly, time-consuming, and disruptive process. It requires bringing in excavation equipment, digging a large trench, removing the failed pipe, and installing a new one. With trenchless sewer line replacement, however, an existing opening provides access for equipment to install a new pipe or liner within the old pipe. With no need for excavation, trenchless sewer line replacement costs less, requires less time, and preserves landscaping and hardscaping features.
The trenchless sewer line replacement process uses state-of-the-art machinery to pull in a new pipe liner. Made from plastics and fiberglass, the liner fits into the old pipe. We cure the liner with UV light or resin. Within a matter of hours, we restore wastewater service through the new sewer pipe.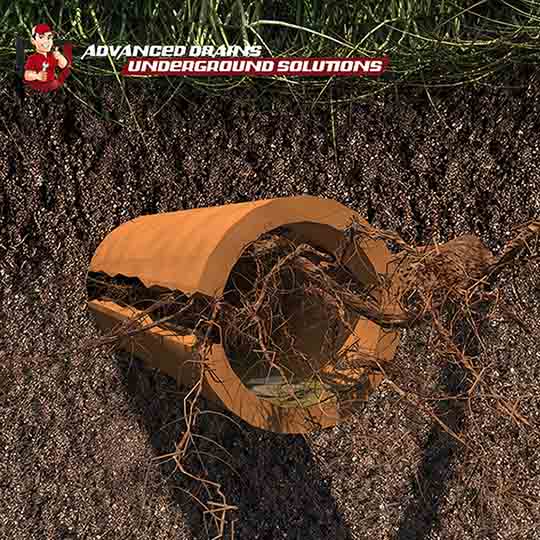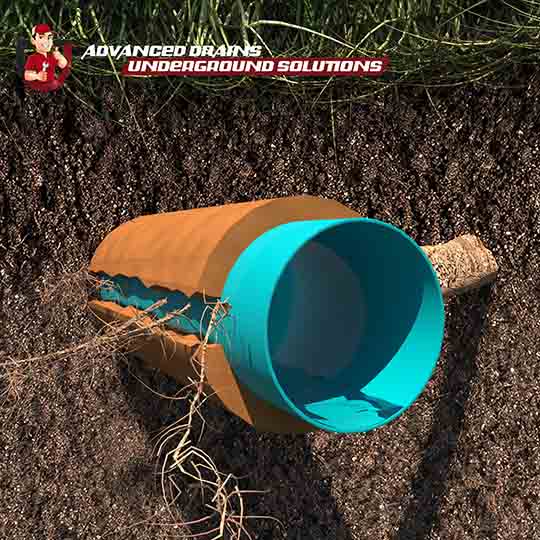 What Are the Main Issues We Address?
Sewer lines fail for many reasons. Corrosion caused by alkaline, acidic, or abrasive substances weakens the pipe and leads to large cracks or collapse. Tree roots intrude into sewer lines and create obstructions. The pressure from the thick root growth may burst the pipe apart. Improper flushing of personal care products, food, and packaging obstructs sewer pipes. The pressure behind the obstruction may crack the pipe and force sewage back into a home or building. Shifting soil pushes segments of pipes apart. These offsets allow sewage to leak out of the pipe. Groundwater, rainwater, and soil enter the pipe through the offsets, leading to sewage backups. We address all of the causes of sewer line failure, including rust, corrosion, cracks, offsets, collapse, clogs, and more.
Trenchless sewer line replacement lasts for decades. The 50-year lifespan means that most property owners will never need another sewer line repair or replacement for as long as they own the property. The process doesn't destroy sidewalks, driveways, parking lots, or other structures. After a trenchless sewer line replacement, property owners don't need to deal with landscaping restoration, extensive cleanup, or interior restoration.
Trenchless technology uses minimally invasive techniques. The speed of the process means that sewer line replacements take one day or less to complete. For business owners, this means you can keep your doors open to customers and employees. For homeowners, trenchless technology allows you to stay in your home during the replacement process. This technology for sewer line replacement works in nearly all soil and pipe types and weather conditions. We also offer the following top-notch trenchless services:
Why Worry When You Have Our Team to Count On?
Sewer line problems don't have to disrupt your property and activities. With Advanced Drains and Underground Solutions and our trenchless sewer line replacement service, you'll have a fully restored sewer pipe system in no time. For more information or to obtain a no-obligation estimate, reach out to us today.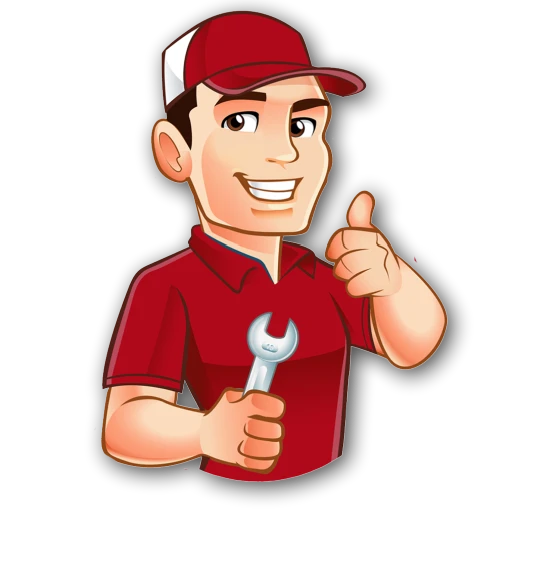 Do We Serve Your Neighborhood?